24-hour face serum with cannabis for hydration & regeneration Cannabis Fresh 30 mL
Log in to see prices
24-hour facial serum for hydration, regeneration and regulation of sebum. With aloe, hemp oil and lavender.
Ideal for oily skin. It is also used as a base before make up.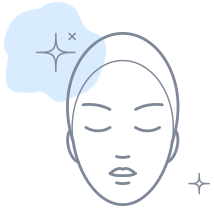 Dermatologically Tested
All our products have been tested & formulated by a dermatologist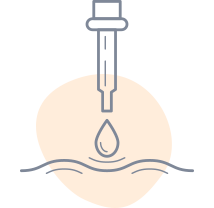 With Active Ingredients
For immediate action & result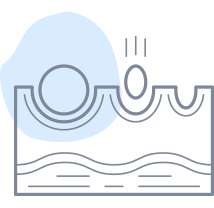 Natural Ingredients
Skin-friendly with 97 % natural ingredients
| | |
| --- | --- |
| Weight | 0.03 kg |
| Brand | |
| Concern | |
| Skin Type | |
ULTIMA DERMA's policy is to create high-quality natural cosmetic products that contain a high concentration of active ingredients, aiming to meet the needs of modern society. ULTIMA DERMA offers high quality products with respect for the environment and animals. To achieve this, we faithfully follow European regulations and international standards for the manufacture and quality control of cosmetics, as well as the ISO 9001:2015 quality assurance system.
The production of all ULTIMA DERMA products is carried out in a modern cosmetic production laboratory, licensed by the EOF, which operates in accordance with GMP rules, as well as the ISO 22716:2007 standard. The quality control of all finished products is carried out in an independent laboratory certified according to ISO 17025:2017 and ISO 9001:2015. The active ingredients and all the raw materials used are of natural origin, with high quality specifications and from approved certified suppliers.
All ULTIMA DERMA products are based on the company's "SCIENCE BEHIND BEAUTY" philosophy. This means that each cosmetic formula is developed with scientific guidance after research and review of modern international literature.
 Our goals are:
• To strengthen the position of ULTIMA DERMA in the Greek and International market, through the continuous development & evolution of our distribution and representation network.
• The organization of the provided services and therapeutic protocols in such a way as to ensure the greatest possible quality, efficiency and reliability in their provision, as well as the creation of a feeling of safety and security throughout the range of services provided by ULTIMA DERMA.
• Our commitment to the principles and values of corporate responsibility, which is demonstrated through our continuous actions, for society, employees, the market and the environment.
The Management of ULTIMA DERMA identifies and provides all the necessary means and resources for the success of the Quality Policy.
The company's scientific team consists of qualified medical scientists, chemists, agronomists, economists, who are constantly updating and developing each one in their field with the aim of the company's development.
The management of ULTIMA DERMA
Our ethos represents the offering of scientifically developed natural skin care products, each of which contains a collection of highly concentrated active ingredients (some of them such as mastic oil are unique and exclusively of Greek origin), focusing on maximum effectiveness and not on dictates and trends of marketing. Another priority was great textures (most natural products lack texture, don't spread and absorb well, and eventually the consumer gets discouraged and doesn't use them at all). Ultima Derma products are skin care products that comply with strict European laws with ISO certifications and quality assurance at all stages of product production and distribution. Our philosophy of natural skin treatment also means that we do not use substances and ingredients that may promote inflammation, including artificial fragrances, colors, microplastics and harsh preservatives.
THE HISTORY OF THE COMPANY
Dr. Kostas Kalokasidis is a Greek PhD in Dermatology who did his thesis at the Laboratory of Clinical and Experimental Pharmacology at the School of Medicine of the Aristotle University of Thessaloniki. He has been working in the field of non-surgical antiaging treatments for over 12 years. From daily communication with his patients he understood their desire for high-quality cosmetics that maintain and enhance the results of the anti-aging treatments offered to them in the clinic. Also that cosmetic products should be offered at an affordable price and have some added values such as natural composition and active ingredients.
It also provides therapeutic protocols, which combine products to achieve the therapeutic goal, but also strives to educate the public with lifestyle interventions to deepen and achieve holistic anti-aging.